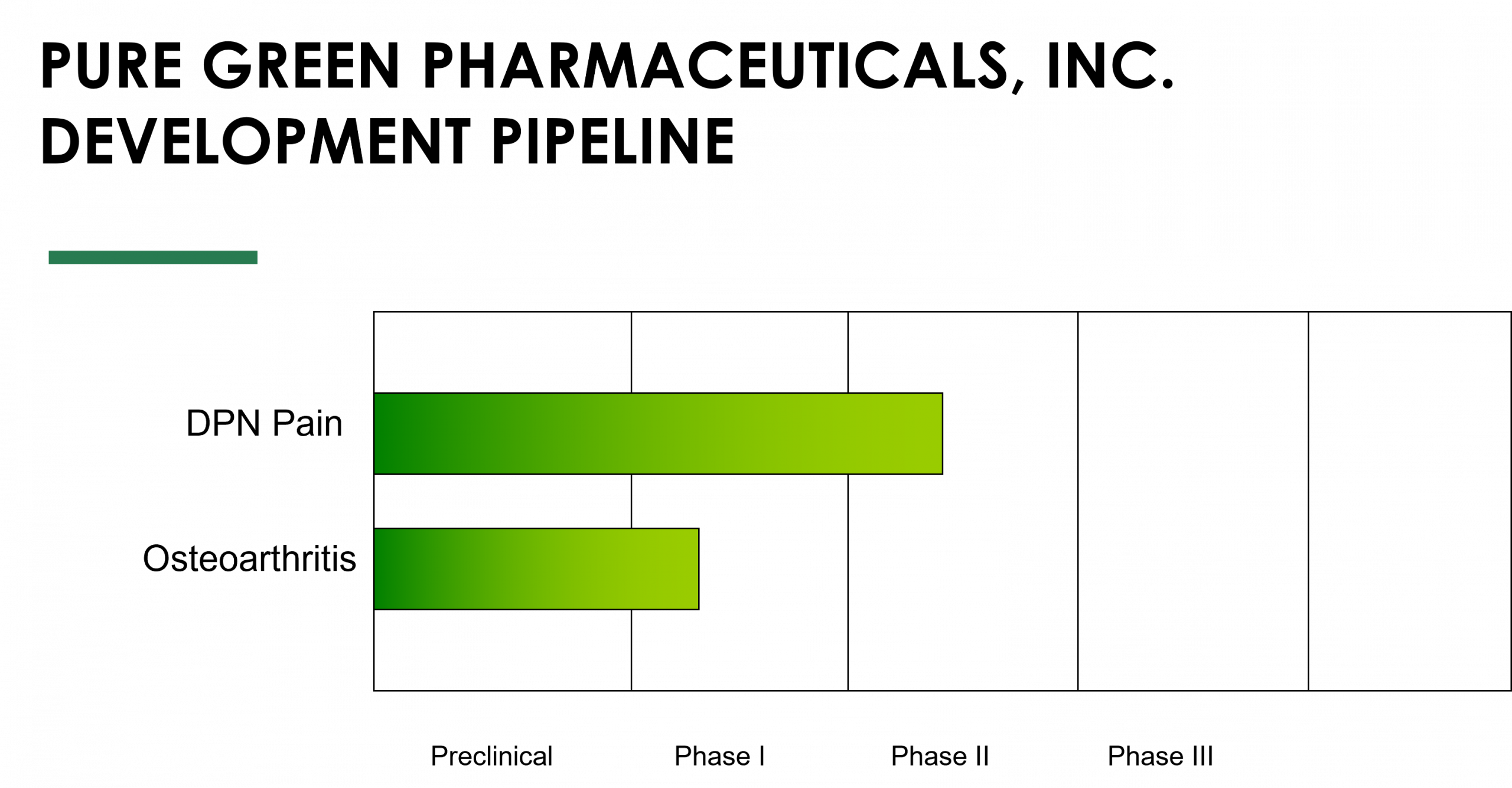 Development Pipeline
The endocannabinoid system / sublingual / water soluble tablets are being tested in 2 very large patient populations, diabetic neuropathic patients and osteoarthritic patients with knee [joint] pain.
Regulatory filings are proceeding in the USA at this time, but are expected to commence for Europe, Canada and the rest of the world because there are very large patient populations in need of safe and effective pain medications world-wide.
Clinical Trial Operations
Our recently expanded and upgraded GMP tablet production operations in Southfield Michigan has synchronized our Bloomfield Hills, Michigan clinical operations and yielded significant clinical trial operations time / cost efficiencies.